Our mission is to inspire students to follow Jesus and fearlessly change the world. We exist to walk alongside Junior High and High School students as they develop their own authentic faith and equip them to share it with their communities.
Join us on the weekend!
Junior High
Saturdays at 4 & 5:30p
Sundays at 8:30, 10 & 11:30a
You're invited to a service designed just for you! You will walk away with unforgettable memories, new friends, and grow deeper in your relationship with Jesus! No RSVP's are required for weekend services, just show up at the grotto in front of the Youth Building!
High School
Saturdays at 4 & 5:30p
Sundays at 8:30, 10 & 11:30a
High School students are encouraged to attend main service together with their friends or family. We believe that students are the church of today & that we look more like the family of God when multiple generations gather together. We can't wait to see you on the Upper Lawn!
Before attending please review our Gathering Guidelines.
Teenagers are not the future of the church… they are the church! Mariners values teenagers and WANTS them involved. Let us help!
Junior High Ministry
g r a d e s 6 – 8
Life Groups
We believe that faith is meant to be lived out in community and Life Groups are the best place for this to happen! Life Groups provide you the opportunity to connect, feel known, and grow with others as you deepen your relationship with Jesus. We have groups that meet on the church property, in homes, and online. Let us find one that works for you!
We have all kinds of ways for students to get plugged in and serve! Text JHM Serve to 484848
High School Ministry
g r a d e s 9 – 12
Start Here!
Life Groups
Sign Up to Serve
Leadership Opportunities
HSM Online
Start Here!
Wednesdays 7-9p
Join us on at the Youth Building for our midweek gathering! For the first hour, we meet in a large group to have fun, worship God, and listen to a message from Scripture. For the second hour, we meet in Life Groups, which are groups of 5-10 students and a caring adult leader.
Life Groups
Why do I need a Life Group?
"By helping each other with your troubles, you truly obey the law of Christ." Galatians 6:2, NCV

Life Groups are essential because we are better together. God doesn't just want you to believe in Christ, he also wants you to be in community with other Christians. Here's a picture of our life group values:
Accepted for who you are
Belong to a small group of believers
Cared for when life gets tough
Discuss God's Word
Encouraged to grow spiritually
Superficial conversations and unfulfilling relationships are everywhere. In a Life Group, you can develop better relationships, talk about stuff that matters and grow closer to God. 
Sign up for a Life Group today!
Text HSMconnect to 94-000
Sign Up to Serve
Why do I need a ministry?
"God has given each of you a gift from his great variety of spiritual gifts. Use them well to serve one another." 1 Peter 4:10, NLT

It's time for you to get off the bench and into the game! Here's how volunteering will change your life:
Make A Connection • For many students, serving is their first experience of HSM. It's time to meet new people!
Make A Difference • The secret to living a significant life is found in serving others unselfishly. It's time to give back!
Make A Discovery • God has a special and specific plan for your life. When we serve others, we become more like Jesus and learn about who God has designed us to be. It's time to discover your mission!
We have all kinds of ministry teams! There's something for everyone: welcome team, worship team, tech/production, kids ministry, and junior high ministry. If you can't find a team you're interested in, we'll help you create one! 
Start serving today!
Text HSMconnect to 94-000
Leadership Opportunities
How will HSM develop me as a leader?
"In the same way, let your light shine before others, that they may see your good deeds and glorify your Father in heaven." Matthew 5:16

In short, leadership is influence. Everyone is influential through the way we treat others – a smile, kind word, listening – these simple actions make a difference! One of our goals is to help you become a better leader. Jesus is our model because he was the greatest leader in the history of the world. Great leaders learn from his principles and put them into practice. We will help develop you in three ways:
#1 Learn — Lead Like Jesus is our monthly leadership training program. More than content, we hope to engage you with creative activities to help you hear what God is teaching you.
#2 Serve — Experience is a great teacher! Jump into volunteering and get hands-on leadership experience by serving in a ministry.
#3 Commit — We are defined by our commitments. We created Student Leadership for everyone who loves God, loves serving, and loves our church and HSM. 
To get started with any (or all) of these options: Text HSMlead to 94-000
HSM Online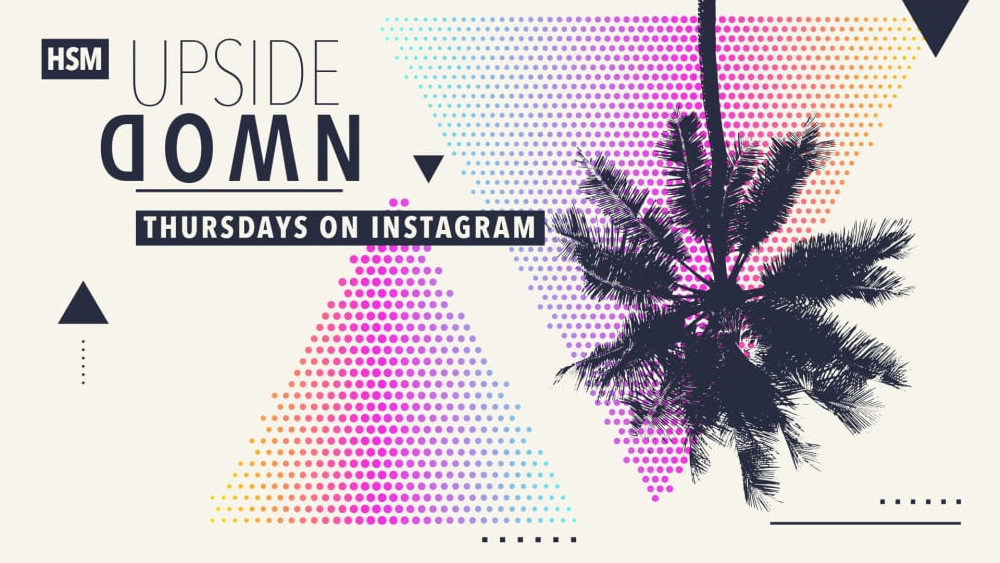 We need adult leaders in Youth Ministry!
Our mission is only made possible through the relationships that are built between students and godly, caring adults. We are looking for people who love and follow Jesus, like teenagers and call Mariners Church their home.
Parent Resources
One of our goals is to support you and your family! Discover resources curated just for you by Doug Fields!
"Honor your father and your mother, as the LORD your God has commanded you." Deuteronomy 5:16