Global Outreach
We catalyze and collaborate with the global church to advance the Great Commission.
We recognize that Jesus gave us the mandate of The Great Commission to the global church (Matt 28:16-20). Therefore it's imperative for us to engage the multi-ethnic, multicultural, worldwide Church as together we do what couldn't be done alone.
Ways to Get Involved
Pray
Prayer is an essential part of our service to our Global Family.
Sign up for our monthly Global Prayer Newsletter to stay up to date on prayer requests from our Global Family.
Give
Outreach Ministry is made possible through the above-and-beyond offerings of generous givers like you. By giving directly to Mariners Outreach you fuel our strategic initiatives to the poor, marginalized, and underserved.
Go
Your time, talents, and treasure are welcome and needed. Volunteer with us or join any of our global events. You can also select a country on the map below to get connected, volunteer, or join a leadership team.
Faith Adventures
Faith Adventures are spiritual journeys and allow us to step out in faith and explore what God is doing in and through the Church in different parts of the world. Apply now to go on an upcoming Faith Adventure.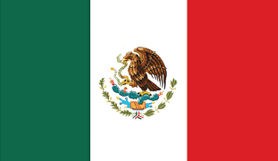 Mexico
Because of their rich history and culture, Mexico is one of the most visited countries in the world. Mexico's roots go all the way back to the Aztec Civilization and they are thought to have introduced chocolate, corn, and chilies to the rest of the world. Even so, there are areas where 95% of children go to school without breakfast, if they go to school at all. In these highly impoverished communities, many families live in one-room shacks with a dirt floor and a tarp roof, no running water and no electricity.
Partner information
Ministerios Transformación
DANIEL & YOLI NUNEZ / TURY & NAIIELY NUNEZ
Ministerios Transformación is committed to preparing God's people to serve in their community and transform the world. Pastor Daniel has planted 27 churches, reaching over 1,000 people in the northern Baja California area of Mexico. His son, Pastor Tury, has taken the lead pastoral role on the main church campus in the El Niño neighborhood.
For more information, click here!
---
Haiti
Sharing the island of Hispaniola with the Dominican Republic in the Caribbean, Haiti's natural beauty ranges from azure waters to tropical foliage. Haiti was the first nation to claim independence through a successful rebellion against slavery. But despite all of this natural and cultural wealth, Haiti remains the poorest country in the Western Hemisphere and battles with political corruption, a lack of infrastructure, ineffective NGO response, an extremely young population and workforce, and widespread economic disparities. A tragic earthquake devastated Port-au-Prince in 2010, leaving over 300,000 people dead and Haiti in overwhelming poverty and disrepair.
Partner information
Communaute De Gloire (Glory Glory Center)
PASTOR SAMUEL METELUS
The Glory Glory Center cares for 50+ children who were orphaned by Haiti's 2010 earthquake. Pastor Samuel is absolutely devoted to educate, love, and train the children in his care to become next generation leaders and be the change that Haiti so desperately needs. Their ministry extends to the surrounding communities as the Church becomes a center of hope, care, healing, opportunity and development in Southern Haiti and beyond.
For more information, click here!
---
Germany
Germany has the largest economy in the European Union; ensures free, quality higher education for both national and international residents; and is among one of the most punctual countries in the world. On top of that, Germany is the birthplace of the Protestant Reformation, many early church fathers such as Martin Luther, and the Gutenberg Bible. Though once a central hub of theology and Christian thought, Christianity in Germany has receded over time. However, due to crises in the Middle East, Germany has opened its doors to over 1.1 million refugees, leading many German church leaders to believe that God is on the move, creating opportunities to present the Gospel to people from the Middle East, but also bringing about a New Reformation for Germans with multi-ethnic and multi-cultural churches.
For more information, click here!
---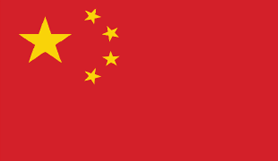 China
Some historians consider China to be the longest continuous civilization with the world's longest continuously used written language, with records going back thousands of years. China has been at the forefront of ingenuity, and is credited as the birthplace of many things that we enjoy today, from toilet paper, to fireworks, to modern mass-produced goods. Though Christianity has roots in China going back to the 7th century, the Communist ideology and Cultural Revolution that took hold of the country mid-century discouraged religion and tried to snuff out Christianity. Despite persecution and heavy governmental oppression, God continues to move as many faithful Christians and missionaries share the Gospel, resulting in a rapid growth of Christianity, especially in the last few decades.
For more information, click here!
---
Sri Lanka
Enjoying a tropical climate, Sri Lanka is a country in South Asia just off the tip of the India subcontinent, and is called the 'pearl of the Indian Ocean'. Sri Lanka's major industries include textiles and some of the best tea in the world. Furthermore, Sri Lanka is one of the most biodiverse countries in the world, with several exotic animal and plant species that call it home. Despite its natural beauty, Sri Lanka, unfortunately, has a painful history, marred by European colonialism, a thirty-year civil war, and human rights issues. These national pains were further augmented by the disastrous tsunami that rocked South and Southeast Asia in 2004.
Partner information
Kithu Sevana
PASTOR ADRIAN DEVISSER
Kithu Sevana means "The Shadow of Christ" and our partners are passionate about living this out in their community. Their vision is to reach out to men, women and children who are overlooked, rejected, and ignored by society.
For more information, click here!
---
South Asia
South Asia includes one of the most ethnically and religiously diverse countries in the world. As followers of Christ, it's important to know there are more unreached people (people who have never heard the Gospel) in this country than anywhere else in the world.
For more information, click here!
---
Congo
The Democratic Republic of Congo is one of the richest countries in the world with a net worth of over $28 trillion, more than the US and Europe combined. The DRC has a vast mineral and natural resource wealth, being the number one provider of the mineral tantalum, which is used in most cell phones today. This blessing is also a curse as it has been a country riddled with civil war as a way to exploit the nation of its vast natural resources. In the last 24 years war has ravaged and devastated the country with rape being used as major weapon of war, which has made Goma in Eastern Congo known as the capital of sexual violence. The lethal combination of violence, disease, hunger, brutal rape, and frequent and ongoing abduction of children has claimed the lives of 6 million people.
Partner information
Un Jour Nouveau (Africa New Day)
CAMILLE & ESTHER NTOTO
Camille and Esther Ntoto, the founders of Africa New Day, were born in the DRC. After pursuing higher education in Belgium and the United States, the Ntotos felt that God was calling them to return to the DRC, specifically to the area of Goma. The aim of the ministry is to reconcile the past, address present situations, and prevent future recurrences of crisis through Christ centered and unique holistic strategies.
For more information, click here!
---
Egypt
Egypt is known for having the longest recorded ancient civilization in human history lasting for over 3000 years. Today, Egypt has the biggest population in the Middle East with over 90 million inhabitants. Christianity is the minority religion in Egypt with less than 15% of the total population, the rest being Muslims. Since 2011, repercussions from the waves of the revolutions left the county with an unemployment rate of over 13%, and a tripled crime rate. Around 30% of the population are below the poverty line. Water scarcity is among the major challenges of the country. Even with a variety of difficulties, God's people are called to believe that Egypt still has a biblical and divine destiny.
Partner information
We partner with the largest evangelical church in the Middle East. Located in Cairo, the church has over 7,000 members and a presence in over 20 countries in the Middle East. Our partner church is known as the "Church of the Revolution," as it extends a hand of love to people, regardless of their religious background.
For more information, click here!
---
Kenya
Kenya is famous for its exotic savannah grasslands where the "big 5" animals can be found. Making it one of the most serene destinations for African safaris. The wildebeest migration has been named one of the 7 wonders of the modern world. Kenya is also a country of contrasts, where you find big sprawling cities with skyscrapers as in the case of its capital city Nairobi. At the same time tucked very close to the towering buildings are some of the most densely populated and staggering informal settlements "slums" in the world including Kibera home to over a million dwellers in a very small area. This makes it the largest peri-urban in Africa. 34% of the population lives under the global definition of extreme poverty; defined as on less than $2 a day.
Partner information
Mavuno Church
PASTOR MURIITHI WANJAU
Mavuno Church, located in Nairobi, Kenya, has a vision to plant a culture defining church in every capital city and gateway cities of the world. They do this by turning ordinary people into fearless influencers who bring transformation in the various sectors of society.
For more information, click here!
---
Uganda
Known as the "Pearl of Africa", Uganda is a beautiful country filled with vast natural resources. Uganda is the youngest country in the world with about 50% of their population being at or under the age of 14 years old. There are over 30,000 internally displaced people in Uganda as a result of internal warfare between governmental forces and the Lord's Resistance Army (LRA). With a substantial amount of natural resources, Uganda's agriculture is the most important sector in their economy. However due to poor-infrastructure, undeveloped technology, the productivity, and industrial growth is continuing to suffer.
Partner information
Gaba Community Church
PASTOR PETER KASIRIVU
Gaba Community Church, located in Kampala, Uganda, holds a vision to bring holistic transformation to the people of Uganda. This church is in partnership with over 200 churches all over Uganda to rebuild a country which was under dictator oppression for years.
For more information, click here!
---
Diaspora
In the wake of globalization, our world has changed and millions have been dispersed from their countries of origin to various places around the world. This phenomenon calls for us to evolve our mission's models and strategies and to embrace this globalization reality. We can no longer engage globally without engaging Diaspora communities in our own backyard.
Since 1990 over 56 million immigrants have made their way to the U.S. and only 1% of them ever get involved in church
70% of the close to 1 million international students who come to the U.S. will never visit an American home
Orange County is now home to 170,000 nominal Muslims from Iran and other places
More than 50% of refugees are children
Refugee Ministry
Mariners Church Refugee Ministry exists to build a bridge between the church and our neighbors across all borders. We recognize that we are all foreigners who have refuge in God. Connecting with the diaspora and refugee communities is our opportunity to extend God's love and restore dignity to those who are navigating a new home.
For through Him we both have access to the Father by one Spirit. Consequently, you are no longer foreigners and strangers, but fellow citizens with God's people and also members of His household, built on the foundation of the apostles and prophets, with Christ Jesus Himself as the chief cornerstone. Ephesians 2:18-20
Partner Information
VOICES OF REFUGEES (VOR) is a faith-based, non-profit that exists to mobilize local resources in order to fully engage and assist the Middle Eastern and North African refugee community of Orange County.
WORLD RELIEF SOUTHERN CALIFORNIA works to resettle refugees from all over the world with the end result of creating self-sufficient members of society, all while sharing the Gospel.
For more information, click here!
International Students
The mission of Mariners International Students Ministry is to fulfill and live out God's calling by being in community with international students and bringing glory to God. Since 1990, over 56 million immigrants have made their way to the United States with only 1% of these ever getting involved in church. In 2020, there were 160,000 international students in California. California has the highest number of international students. Along with the staggering number of dispersed people, we also have a high number of international students in our own backyard from China, India, and South Korea as the top three countries of origin. Roughly 70% of the international students who come to the U.S. never visited an American home. Moreover, 6 of the top 20 universities hosting international students are in California.
Our mission as the Mariners International Students Ministry is to fulfill and live out God's calling by being in community with international students and bringing glory to God.
International students in CA: 160,592
California has the highest number of international students
The top three countries of origin are China, India, and South Korea
6 of the top 20 universities hosting international students are in California
The number of international students in CA decreased by <1% last year (US numbers -1.8%)
Partner Information
BRIDGES INTERNATIONAL provides a home-away-from-home for international students and faculty in the US. We partner with local churches and believers to share God's love in practical ways through friendship, service and spiritual conversations. History shows that in short order these sojourners among us become leaders in their home nations. The majority come from restricted access nations which tells us this short window of time may be the best opportunity they ever have to hear the gospel and see it lived out in relationship with real followers of Christ.
For more information, click here!